From the analysis to the solution
We are not satisfied with merely offering good products. At Nextzett, the customer is entitled to problem analytics, professional advice and flexible, project-related handling. The concepts not only provide the customer with an economic benefit but also provide legal certainty in handling and the processes. The holistic customer benefit is the focus of all activities. This results in individual solutions for every customer combined with the use of differently developed products and concepts.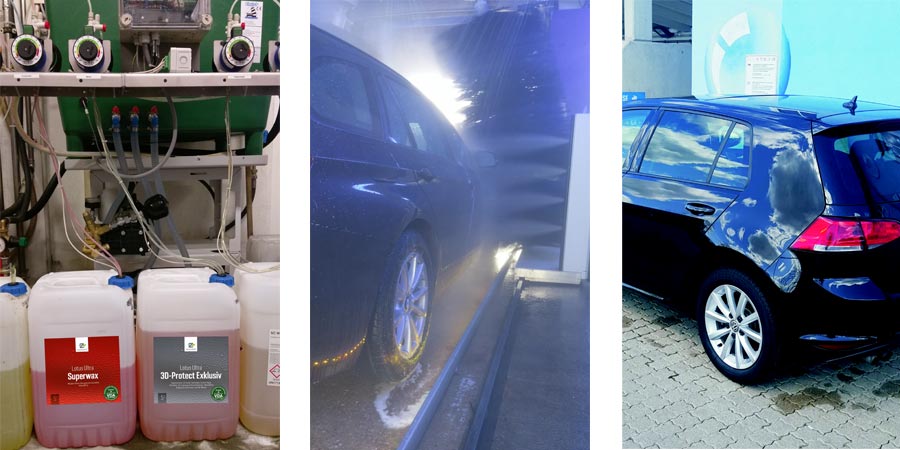 Service is our success!
Best washing results – splendid shine – environmentally friendly chemicals – highest degree of efficiency
We are not satisfied until the customer is!
Service in the field of car washes, car-wash plants, self-service washing areas:
Optimal setting of the plants with regard to the washing and drying result (incl. protocol)
Analysis of the water quality of fresh and recycled water incl. necessary measures for draining
Technical documentation and advice on plant technology
Organisational aids are offered
Support in promotional campaigns
Optimal setting of the car wash with regard to the use and consumption of products
Economical and functional alignment of separators and water preparation plants
Assistance in observing all statutory regulations
Advice on and enforcement of the German Biomaterial Regulation
Details on possibilities for reducing costs with regard to water and wastewater costs, recirculation and wasting washing water